Moss Circles
Moss circles are totally hip. Round shapes are on the rise. They fit into any interior design, whether it is sleek, modern, business or industrial. They immediately brighten up a room and give a playful effect. Very nice to hang various sizes of circles together.
They can also be supplied with a jungle look.
Both the moss and the plants are 100% natural and require 0% maintenance. These circles, like all our moss products, do very well on dark places where normal plants do not survive.
Ordering
You can easily order through our webshop or contact us.
You are always welcome with us for deviating sizes or other wishes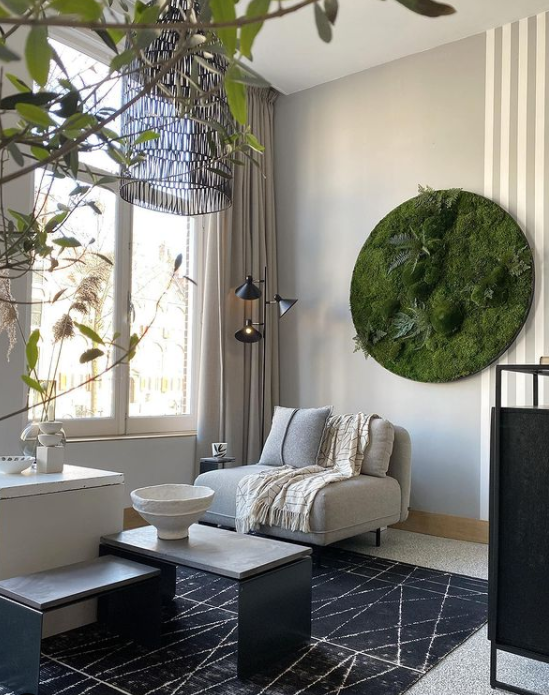 Sizes
The circle is made of wood with or without * raised edge.
Black and gray are the colors of today. They can be chosen in matt, satin and glossy.
* Bolmos is only supplied with a raised edge.