It is in fact our greatest source of inspiration. It forms our history, science and future. For millennia nature has been our home. Today we find ourselves less and less in nature while science tells us that we humans have a craving for life! For fresh air, for views and for greenery. At Metiez we know: green makes us happy!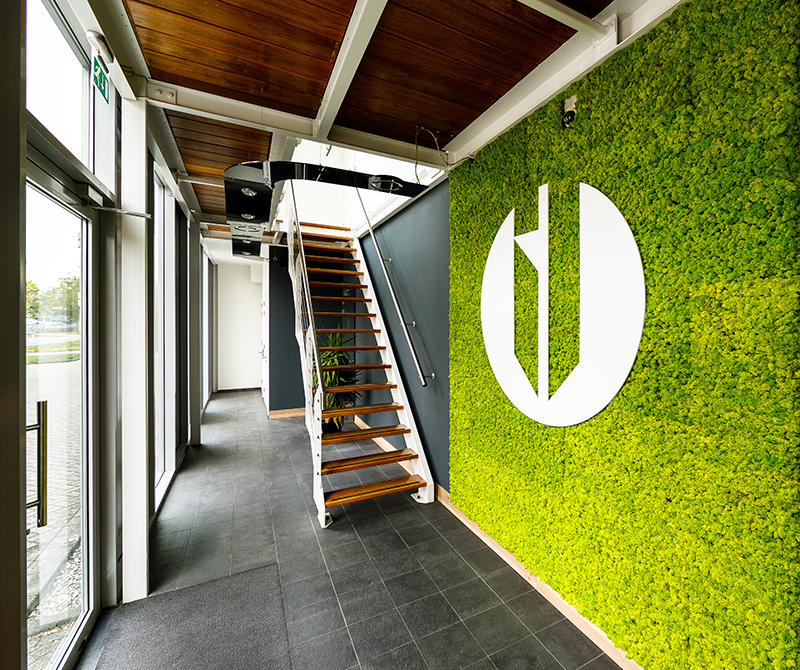 Surrounding yourself with nature increases creativity, concentration and productivity. It ensures less absenteeism, you feel more at home and it creates more connection with each other and the space. Nature is there to help us, and science shows us why. Do you want to improve the acoustics or a soft look in your office instead of sleek white walls? We are happy to help you.
To truly flourish as a human being, a certain level of comfort, rest and safety is needed. Biophillic design teaches us that just looking at images of nature has a positive effect on us. Our MosDividers, Urban Jungle Walls or Kokedamabollen are just a few options to positively influence our mind and body. From complete office buildings to waiting rooms and canteens, anything is possible! Want to know more about our products?
Our ultimate goal is always to get a big smile on our client's face. Are you looking for a MossDivider, Urban Jungle Wall, MossWall or other moss creation? Contact us directly and be surprised! We look forward to getting in touch with you and don't forget: Nature Matters!